Make Your water work harder
We are proud to announce the introduction of Oxygenated Water for the first time in Sri Lanka as an energy drinks and an immune booster. These products are especially recommended for everyone wanting a healthy life.
Honorable Beverages is the proud manufacturer of the patented Oxygenated Water. In addition, we produce a wide range of other healthy beverages. Our motivation as a team is to become the leading household name in innovation of a distinguished array of merchandise. Among other multiple commodities we carry, Oxygenated Water is our stalwart product within our repertoire that we enjoy delivering for tremendous health and wellbeing of our society.
Introducing the Evolution of Oxygenated Water
With a patented process developed right here in Sri Lanka, we have brought all the benefits of water and oxygen together to create something exciting and new. By increasing the level of oxygen in the water by 500%, and branded as WO2TER.
The patented process of producing water with a high concentration of oxygen is a state-of-the-art innovation for the Sri Lankan beverage market. This product contains higher dissolving ratios and concentration of oxygen over 500% compared to normal drinking water.
Increases energy & metabolism
Improves endurance
Improves thought processes & mental clarity
Enhances immune system function
Anti-bacterial & anti-viral effects
Reduction of body aches
Enhances sports performance
Healed abrasions of the body internally and externally
Prevents diseases
Restores damaged organs
Reduces cost of medication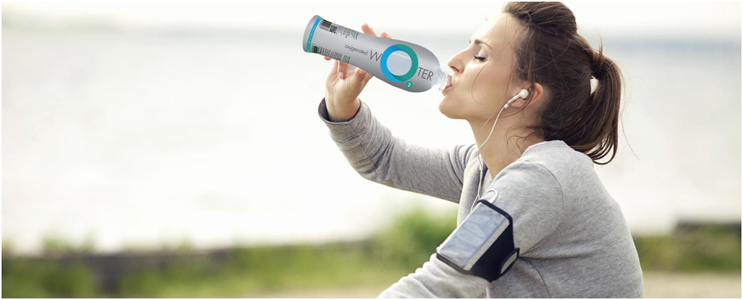 Oxygenated Water is beneficial for everyone. It is suitable for people of all ages. Our products are enriched with high oxygen that is bio-available to the red blood cells of the body.
Our Story of oxygenated water
Oxygenated Water was a result of a lengthy process of research to produce a healthy natural power boosting beverage. We initially introduced Oxygenated Water since in early 2015 with limited production capacities. Since its inception, the product was well received and embraced by its consumers which helped us to grow rapidly with quality and quantity.
The patented process and the clinically certified standards have proven the richness of elements it contains as it claims. Un-parallel results, trust and uncompromising position towards quality have helped us to be who we are today. We look forward to continue our excellent performance and transform our journey into a legacy.
Oxygen is life: Oxygen is energy for the living. Oxygen is used as energy in a body to release the food molecules. This is called aerobic respiration (the release of energy with oxygen usage.) This procedure is the best way to generate energy in the body.
While resting, an average adult inhales and exhales about 7 to 8 liters of air per minute which aggregates approximately to 11,000 liters of air (0xygen 20% + Nitrogen 78%+ Carbon dioxide1% + other 1%) per day. Inhaled air is about 20% oxygen. Exhaled air about 15% percent oxygen and about 5% of breathed air is consumed in each breath. The devoured air is converted into carbon dioxide that is released out of our body. No matter how much air is consumed, humans take in about 550 liters (5%) which is insufficient.
The required percentage of a Safe Oxygen Level for humans and most animals falls within a minute range. The Occupational Safety and Health Administration (OSHA), determined that the optimal range of oxygen in the air for humans ran between 19.5 and 23.5 percent.
Serious side effects can occur if the oxygen levels drop beyond the safe zone. When oxygen concentration drops from 19.5% to 16 % when an individual is engaged in physical activity, his/her cells fail to receive the oxygen needed to function precisely. During that time, mental performance gets impaired and respiration intermittent at oxygen concentrations drop from 10% to 14 %. The body gets exhausted at these levels during physical activity. Humans survive with levels of 6 % or lower.
When there isn't enough oxygen in the system, the anaerobic respiration takes place. This particular function results in a partial breakdown of food molecules in order to continue producing energy. As a result, lactic acid is produced as well. Lactic acid causes a person to feel tired once it reaches certain sections of the muscles and blood. While active, the body needs even more oxygen to break down lactic acid. Lack of oxygen is revealed at this point by heavy breathing/panting after exercise.
Getting more oxygen into the body will provide more energy that will allow a person to be more active for a longer period of time without fatigued. More oxygen in the blood stream indicates that aerobic respiration is functioning properly restoring more energy in the body simultaneously.
Cellular respiration is the set of metabolic reactions and processes that takes place in the cells of organisms to convert bio chemical energy from nutrients into adenosine tri phosphate (ATP). The function releases waste products. The reactions involved in respiration are catabolic reactions, which breaks large molecules into smaller ones, releasing energy in the process. Weak so-called "high- energy" bonds are replaced by stronger bonds in the products. Respiration is one of the key ways a cell releases chemical energy to fuel cellular activity. Cellular respiration is a combustion reaction; however, it clearly does not resemble one when it occurs in a living cell because of the slow release of energy from the series of reactions.
Nutrients that are commonly used by all living cells in respiration include sugar, amino acids and fatty acids, and the most common oxidizing agent (electron acceptor) in molecular Oxygen (O2.)
The chemical energy stored in ATP (its third phosphate group) is weakly bonded to the rest of the molecule and is modestly broken, allowing stronger bonds to form, thereby transferring energy for use by the cell that can be used to drive the processes that require energy, including bio synthesis locomotion or transportation of molecules across cell membranes. ATP is a dependent mechanics of red blood cells.
Red Blood Cells and Hemoglobin
A drop of blood contains a million of red blood cells and the red blood cell survives on an average of only 120 days. Red cells contain a special protein called hemoglobin, (Approximately 300 million hemoglobin in each red blood cell) which helps carry oxygen from the lungs through the intestines to the rest of the body and returns carbon dioxide from the body to the lungs so it can be exhaled. Also, it removes toxin of the body.
The brain, which is the main part of the body contains 80% of water. The brain cells require an enormous quantity of oxygen to generate ATP for the energy process of the body. Consuming wO2ter (Oxygenated Water) regularly is an easy adaption of energy to the brain as well as the body.
For example, when a lit candle is covered with an open glass frame, the flame will stay burning because it is protected by the wind. But, if the candle is totally covered with the glass, it will blow out immediately. Energy is essential to keep the flame burning which exists in the atmosphere in a form of gas which is called Oxygen. Similarly, Oxygen is the key element that helps everyone to produce energy to keep the body alive.
Dr. Otto Heinrich Warburg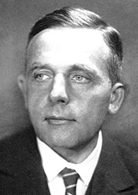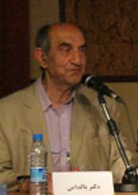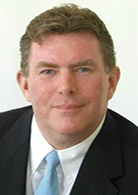 Using oxygen in sports isn't new. In fact, the first recorded instance of using oxygen to enhance sports performance dates back to 1908. Cambridge University students tested Oxygen on themselves in athletic events before and after inhaling 100% oxygen and experienced a significant improvement.
In 1954 a famous athlete named Sir Roger Bannister ran similar tests using extra oxygen. He found breathing and exercise incomparably effortless. Most of the European and USA Olympians have used "Oxygen-rich cocktails" for many years to perform well in their events as per our research.
At a certain point, World Anti-Drug Association (WADA) banned the use of supplemental oxygen alleging it as a performance enhancing substance. Subsequently, they announced reversing the claim that Oxygen is a totally natural product lifting the ban. Today, world renowned athletes benefit high oxygen intake as the perfect supplement. Furthermore, in the present high-tech era, methods are developed to brake water into small particles to help penetration though intestines to make muscles firm and strong.
In addition, all regulations of Sri Lanka are adhered to manufacture this product to satisfy our customers. Every required lab tests from the Industry of Technology Institute (ITI) – Sri Lanka, Central Environmental Authority (CEA), Medical Research Institute (MRI) and Linde Oxygens- Sri Lanka are honored.
How Much Should You Drink?
Oxygenated water is introduced to the market as an energy drink and an immune booster. Anyone who is active can start with any quantity of oxygenated water. It can also be consumed instead of normal drinking water; incase if a person has a serious medical condition, a physician's advice is suggested. The intake quantity can be increased gradually since Oxygenated Water responds faster and effectively.
Oxygenated water is not a medicine or a drug. It is more a health and energy drink that contains the benefits of greater than any medicine. If a person consumes Oxygenated Water regularly, within three to four weeks a substantial difference could be noticed internally as well as the externally. Improvements of the skin condition will occur too.
If the hemoglobin molecule binds with an oxygen molecule, the color changes to red. As the saturation level increases, the hemoglobin molecule turns from purple to cherry red which helps the red blood cells to change. This process of a well-oxygenated body is living proof when it shows a glow in the appearance of the skin. This procedure takes place when the dead hemoglobin of red blood cells become active.
Since our brands wO2ter are enriched with extra Oxygen, they come under the beverage category in Sri Lanka. The beverage is bottled following new recipes and is different from other products that are available in the market. We are happy to cater our products for a cheerful living to our consumers.
The brand wO2ter contain high level of actual dissolved oxygen. The manufacturing process to produce Oxygenated Water is achieved under nanotechnology, a practice that is followed globally. It is a procedure to help get oxygen through intestines to the body. Under our initial process, breaking the regular size of water molecules into the smallest molecule of water called 'micro structured water.' The process makes it easier to penetrate the water clusters with oxygen to the intestine and bring rapid results to consumers.
When you experience the goodness of wO2ter (Oxygenated Water), you may count it as a blessing and bless others too.
wO2ter - 500% Oxygenated Water 250ml - LKR 130.00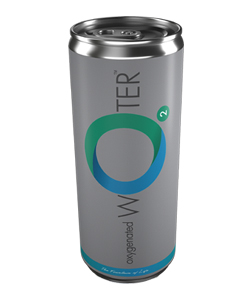 wO2ter – 500% Oxygenated Water 1025ml – LKR 250.00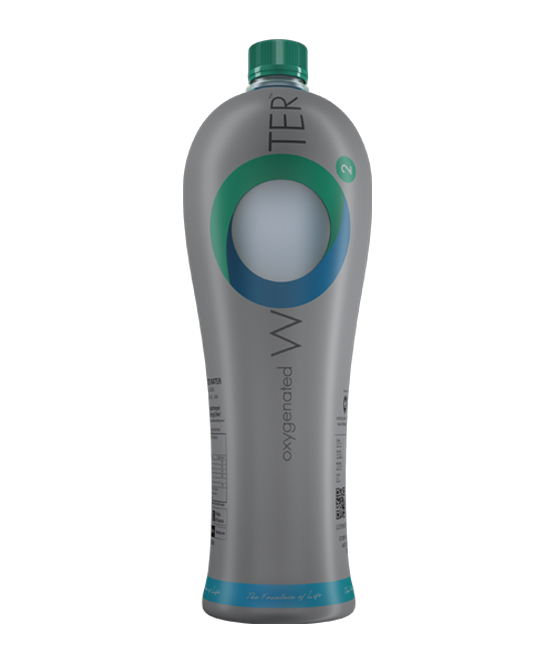 Flood your body with Oxygen
 "99% of Disease Can't Live in Active Oxygen"
Latest News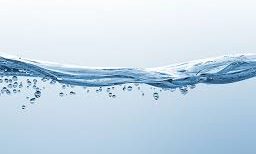 Historical Background In all areas of the world and...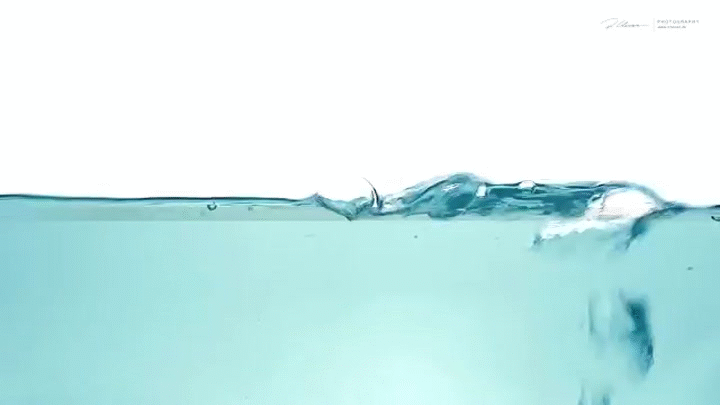 Make your water work harder, introducing Oxygenated water
Strengthens the Immune System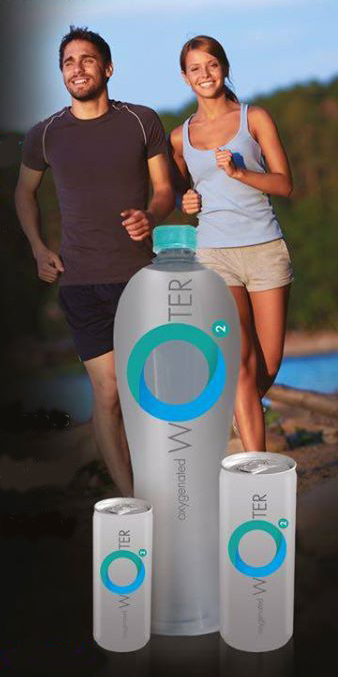 Enhances overall performance output
Increases blood platelet count rapidly
Reduces Lactic Acidosis (Internal muscle damages)